3 tags
Headphones
A few days ago my beloved in-ear senns broke. From Feb 3 2011-Nov 13 2012, over a year and a half is pretty good in my opinion. Left side stopped working, so I got a new pair. I was really contemplating getting the same exact one, but I decided trying out a new pair in the same cost range to see the difference. Long story short, if you have a choice between the Sennheiser cx400ii or...
Going to go on a hunch that Obama wins tomorrow with a popular vote somewhere between 52.90%-53.56%
HYPEHYPEHYPE →
Sunday, Oct 14, 5am PST, winds permitting.
1 tag
8 tags
4 tags
Creating a trigger
So lately… Ok well lately there's been some crazy shinanigans going on, and when I say shinanigans, I mean serious shinanigans. I might actually be making a post about what's been going on, as opposed to just talking about topics. But I bring it up now because earlier today I went for bike ride, maybe for an hour or so just to think about things. Was thinking about a trip to...
9 tags
7 tags
On Vulnerability, relationships & etc.
Maybe this can be seen as sort of a Optimism Part 2. To put it into a question, something I've always wondered was: Do those who seek, find? The question the frequently came up after I reasoned with myself was, How much failure am I willing to give up to obtain it?  Lets take love and relationships. Lets just plug it in and roll with it. And first, with chick flicks. There's a...
6 tags
On Mindsets & Etc.
I've come to be a realllly big believer of the human mind. Perception changes everything. I read this quote recently in a book my roommate gave me, which is roughly about ambition and success, and what sets the millionaires apart from the middle class. I really liked it. It says: "What's inside of you, a belief you can do it or a fear that you can't?" So really, are...
3 tags
Life lessons
Every lesson we learn has a price. Sometimes we get it free from our common sense. Sometimes it costs us time. Sometimes it costs us money. Sometimes it costs stress. Some less, some more. Sometimes we pay too much, sometimes we get a deal. Gaming analogies help, but this is really about real life: if we can mess up, learn a lesson, and never make that mistake again, we'd be so much farther...
4 tags
On friendship & etc:
I figure since I'm graduating and what not, now would be a good time to do my "college reflections", if I choose to do them. These (all of them) aren't really meant to be coherent and outlined "essays" but more like random thoughts I've had on the subjects. That being said…. 1. Aristotle said that a true friend is someone who helps you and pushes...
7 days, 10749 words, 31 pages, 5 different papers. DONEEEEEE. 16 days, 16 hours, and 58 minutes until I'm done for eva. Victory is near. In other news, I learned the propaganda is still pretty effective. 
4 tags
Wat.
A talk about the advancements in 3d printing. 3D. NOT 2D. 3D. Holy. http://www.ted.com/talks/lisa_harouni_a_primer_on_3d_printing.html
Winter 2012
3 day weekend every weekend. Mmmmmmm.
Shortcuts and Equivalency statements.
Haven't blogged in quite some time, but believe me, I've been thinking about things. First off, it's 2012, which means as of today, I graduate in 77 days, 22 hours, and some change. What am I doing after? I'm not sure, but the important thing is that I have a mid-life plan. Remember that? Cool. I also started a new 365 blog, this time on trading stocks. I wanted this to be...
5 tags
Rant on occupy davis
I tried really hard not to curse excessively so I sounded more mature and proper. It came at the cost of sarcasm. Lots and lots of sarcasm. But seriously. People can be so obnoxiously stupid. This occupy Davis education nonsense is such an incredibly good example of why 90% of people are simply talking sheep. Talk about a tool. I have to admit they're pretty good at the whole witch hunt thing....
Life imbalances #1
"I've always thought life was like a game of poker. We're not dealt the same cards. Life isn't fair. But the cards don't determine who wins. The players determine who wins."   In light of people occupying walls, streets, parks, education, mordor and what have you as of late, I've been doing a lot of discussion about equality (aka talking to myself). The...
Illusory Superiority.
Quickie. It goes by a lot of other names, simple and intuitive ones such as the above average affect, or sense of relative superiority, or more complex names like the Lake Wobegon effect. You probably tell by now what it is: everyone thinks they're above average. Although perhaps not in every category, I found this highly applicable. How many times have you heard someone say...
4 tags
4 tags
A Long Guide To Pizzaz
For Zakai, Jake, and RJ. And anyone interested in making pizza. I originally wrote this like 3 months ago, and never really polished it up because  stopped making pizza. I might have also made too many side notes. O wells. For the most part I'm using pizza 2 now, not 1. Ingredients and yield: I really really really dislike when a recipe doesn't say the yield, or worse, gives a...
5 tags
Starcraft2 analogies: The Midgame Plan.
sc: There's a very simple notion in the game in revolves the idea of a midgame plan. What is it that I want in the midgame? Of course I want to win, but that is the end game plan, and there's so many ways to do it. The idea is to be specific, with small steps. Maybe what I want is a 11 minute marine hellion medivac push with 3 rax, 2 fact, combat shields, stim, and blue flame, while...
5 tags
"Defeat is the acceptance of my own...
1 tag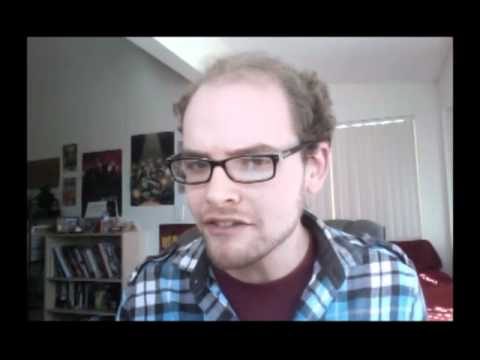 One of my favorite videos →
We don't go into creativity, we grow out of it.
Sad News.
No actual blog tonight, but I was browsing tl forums and yea. Anyone who really knows me knows that I really don't like when people say things that are just really really incorrect. "I literally died from laughing" "NO YOU EFFING DIDN'T BECAUSE YOU WOULDN'T BE ALIVE". Apparently I'm wrong. As the title of the tl post said "Literally now...
Our countless failures are cause of one problem.
Find it.
Dunbar's Number
Oh tl, how you provide the most random insights. Intro: I was browsing the forum as usual and someone made a poll posing 2 ethical questions: You are in a hostage situation with 100 innocent people. Given the option, would you 1. kill your best friend in exchange for saving the people? and/or 2. Kill an anonymous person in exchange for saving people? (save the friend 100 people die, save people...
Marginal Advantages.
I read an article earlier about marginal advantages in competitive gaming and design, which I'll summarize in 2 paragraphs. It talked about a computer program contest where people had to create a program that would play Mancala (throwbackkkk) and then participants would then pit them against each other to see how they would do. Leading up to the finals, one program was just destroying...
Just Stuff
Been a while. I guess it's hard to keep some things in my mind. Like the fact that life's revelations, aren't really revelations at all, but things that are re-revealed to us. From that perspective, it makes sense when people say we never really learn anything in life, every new piece of information is more like remembering things we once knew. I've always found it amusing...
2 tags
Day[9]'s personality bag.
It's not an incredible revelation, but I thought it was one of those "never thought of it like that" things. -When we meet people for the first time, we have the tendency to start categorizing them. Not necessarily in a bad way either. We start to put the things we learn about them into a metaphorical bag, like "likes sports" "laid back" and eventually if...
Applicability
Here's a concept I found to be a little strange, but I feel is a good…skill? I guess, to be able to use. I read C.S. Lewis' Mere Christianity last summer (man did that book take me foreverr to read) and all that's necessary to know is that it's set up into themed chapters and ideas. He started off one of them saying something along the lines of "it's a...
Calculating your grade.
This isn't related to theory at all, (obviously) but finals are coming around, and a surprising amount of people don't seem to know how to calculate their grade and how well they need to do to get a certain grade in a class. So I thought I'd kinda just throw it out there.  You need to have are your current grade, how much the final is worth, and what you're aiming for. For...
4 tags
Theories from pol 4: Gorgias.
Remember the first time you heard these quotes? -Live life to the fullest. -Live everyday like it's your last.  You know what I'm talking about. Remember the first time you heard that? Brilliant.  However the older I grew,  and the more I started to think for myself, those quotes started to become a little unsettling. It irked at what some might call my sole requisite of anything:...
Philosophy?
I've only taken so many classes on philosophy (3?) and I've summed up everything philosophy has to offer into 2 categories: Rhetoric and Aporia. Aporia is defined as the state of puzzlement, and leaves the person with a bit of doubt. When I think about aporia, I think back to the first time I heard about skepticism. The skepticism argument, which I find to be a bit fun, asks a very...
Sup.
As mentioned before, I want to , and am going to, perma change this blog, and by that I mean what's on it. I look back on these posts and I think, there's really nothing on here. I originally created this with a notion of writing down what I find to be interesting about the world, and what's new in my life. What it has become is a lack of interesting things (imo) and only about...
At a certain point, analogies break down. All analogies. Always break down. Don't lose sight that analogies are there to help us make sense of things, not be guiding principles in areas we're unfamiliar with. To use sports (zero sum competitive games) to explain relationships (coordination games) is common, applicable, and helpful, but as pointed out in the parentheses, also has...
Kakapo.
After a convo I had with my buddy about how much effort it takes to be popular, (back straight dude) I'm curious enough to actually see how many new songs I listen to a day. (I'm aware you probably didn't get that) So I'm going to keep a log on here whenever I actually post. 4-25: New songs listened to:22. Songs I'd listen to again:7 On another note, I had some of...
Well it's sorta like
Have you ever noticed that often when we get really into something (like a hobby) we create analogies with them and apply them to, well, everything? Like when playing too much chess makes you think of everything happening in turns and using appropriate responses. Like when playing too much angry birds makes you think about launching things in projectile motions to knock over objects. Or even like...
Sneak peak:
The two hardest parts of doing well in school: 1. Consistency. 2. Motivation.
It's good and great until it's over rated.
Made. My. Day.
And today wasn't a bad day at all.
"this is the best remix… your crazy if u think that…. well not crazy, just a diff. taste in music… but seriously this is the best remix, the ears have mis-informed you that this remix is the best…. seriously, if you think this remix is shitty, could you send me the link to the one you think is better, cuz if it truly is better than I need to hear it, so please send...
Love of one singularly, with the desire to be...
Leviathen-Thomas Hobbes Considering how dark the book is, and the rest of the subject matter, I found this line to be a bit eye catching.
The problem is that not caring acts as a form of...
And people are risk averse, aka dislike uncertainty.
"For experience causes our life to proceed by art, whereas inexperience causes it to proceed by chance"-Polus, from Plato's Gorgias